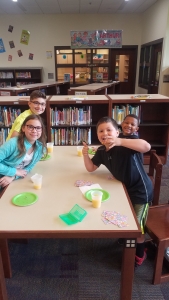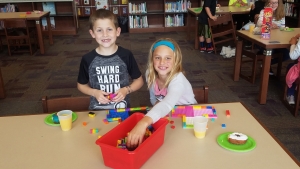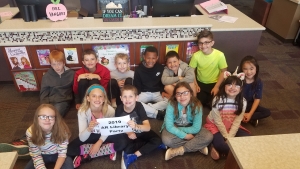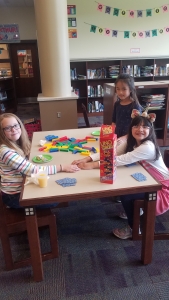 Congratulations to these 2nd, 3rd, and 4th grade students for earning the End of the Year Accelerated Reader Party.   They were treated to doughnuts and had fun playing games.
Welcome to Protsman's Library!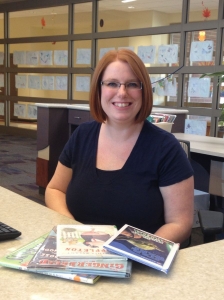 Mrs. Amy Van Gorp
avangorp@lcscmail.com
WHAT ARE YOU READING?
Protsman library is a cozy, welcoming place to find and read any number of warm, fuzzy stories, chilling adventure stories, funny joke books and great information books for pleasure reading or research projects.  We wish to inspire and challenge our students to develop a love of reading. Our hope is to instill in our young people a lifelong desire to curl up with a good book and escape into a "world of words."
Using the Library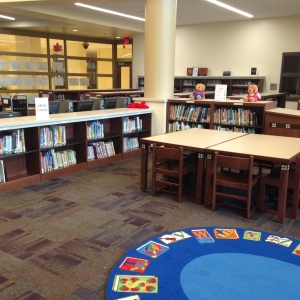 Students visit the library once a week with their class.  At this time, they will return and check out books, listen to a story, participate in the follow-up discussion, practice library skills and participate in any activities/contests currently being held in the library.  Students may also take Accelerated Reader quizzes and use the computers for any school-related projects.
Students are expected to be respectful and courteous to one another, the library staff, library materials and furnishings.
Books are due back the following week during library time.  Books must be returned in order to check out new books.
Students are responsible for their books.  We understand that accidents happen.  The student is responsible for informing the library staff should such a situation arise and, if necessary, pay to replace the book.   If a book should be lost or damaged while in a student's care, borrowing privileges may be withheld until the book is paid for in full.