Scenes from Peifer's Scholastic Book Fair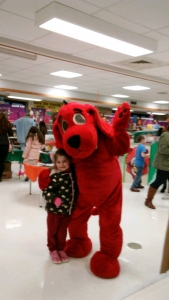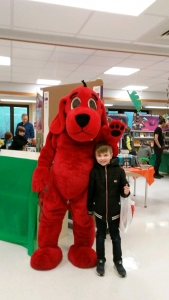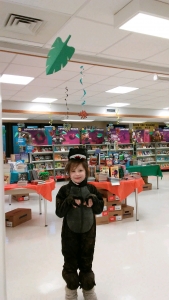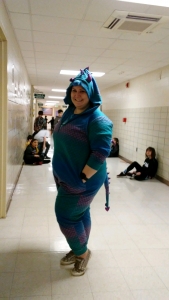 Fun with Clifford on Family Night!
Gwen Hankins and Ms. Colgrove get in on the fun for Dino day.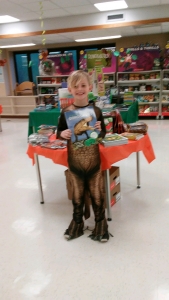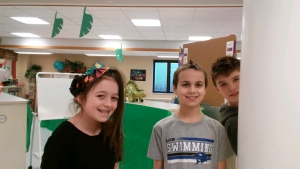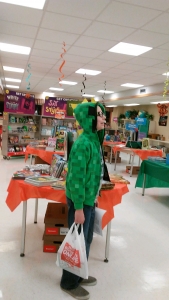 Peifer's Summer Reading Challenge Breakfast! Great job students. Keep on reading!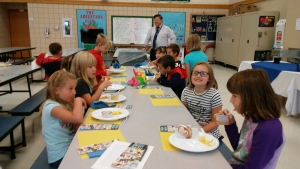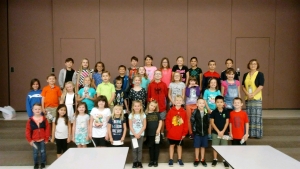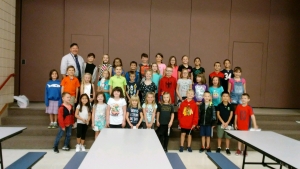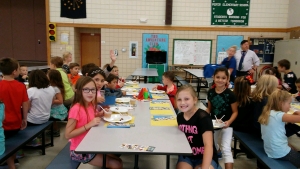 Welcome to the Peifer Library
Mrs. Karen Savitski, librarian, ext. 5446
Peifer Elementary School's Library is the place students turn to for the discovery of ideas, the joy of reading and the power of information. Student needs drive our services and we take a personal interest in ensuring that they are delivered in a welcoming, convenient and responsive manner. We are committed to supporting a lifelong enjoyment of reading and learning.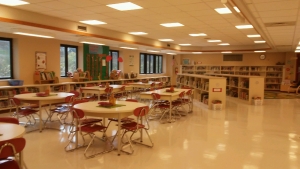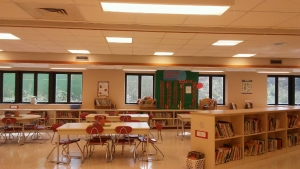 Accelerated Reader
Each book in the Peifer Library is labeled with a colored sticker to let the students know what level each book is. Students may take an AR quiz when they are able to completely read a book that is an Accelerated Reader book. They may take a quiz when they come to their weekly visit to the library or in their classrooms as well. When they complete the quiz, they are awarded a  point value for their accomplishments. Goals may be set for each child by their classroom teacher. If there are any questions you may call Mrs. Savitski at 322 -5335 EXT: 246.