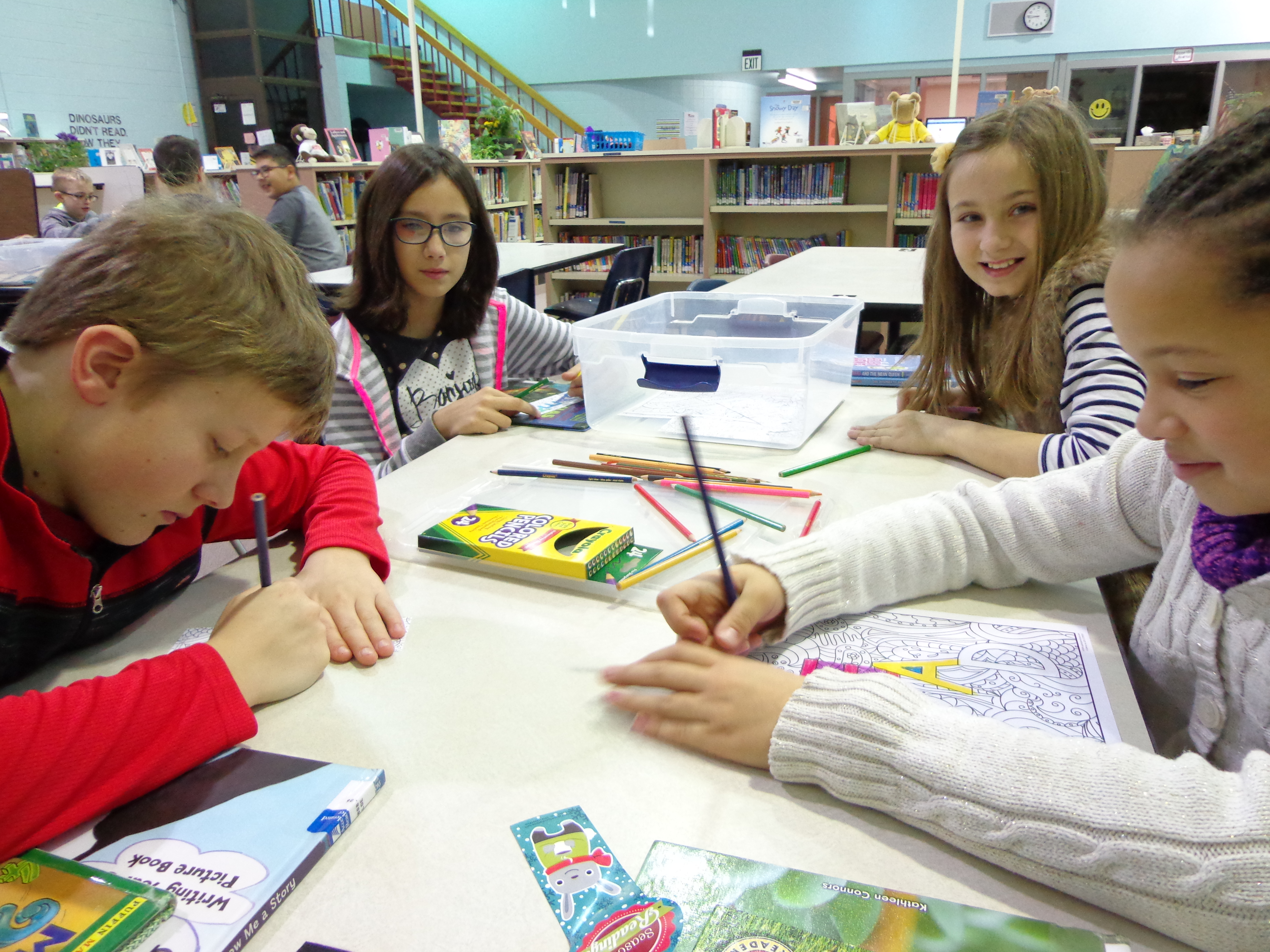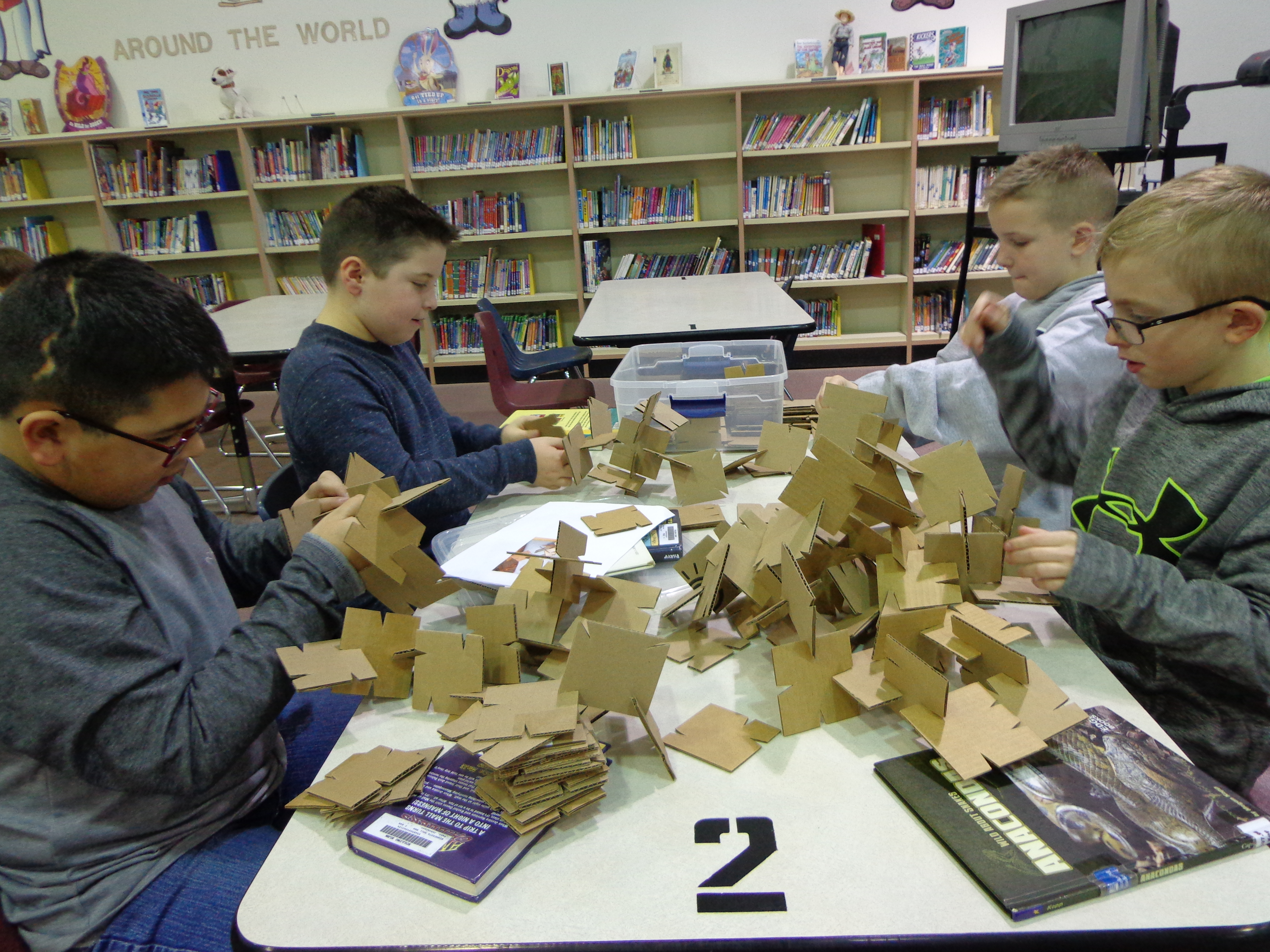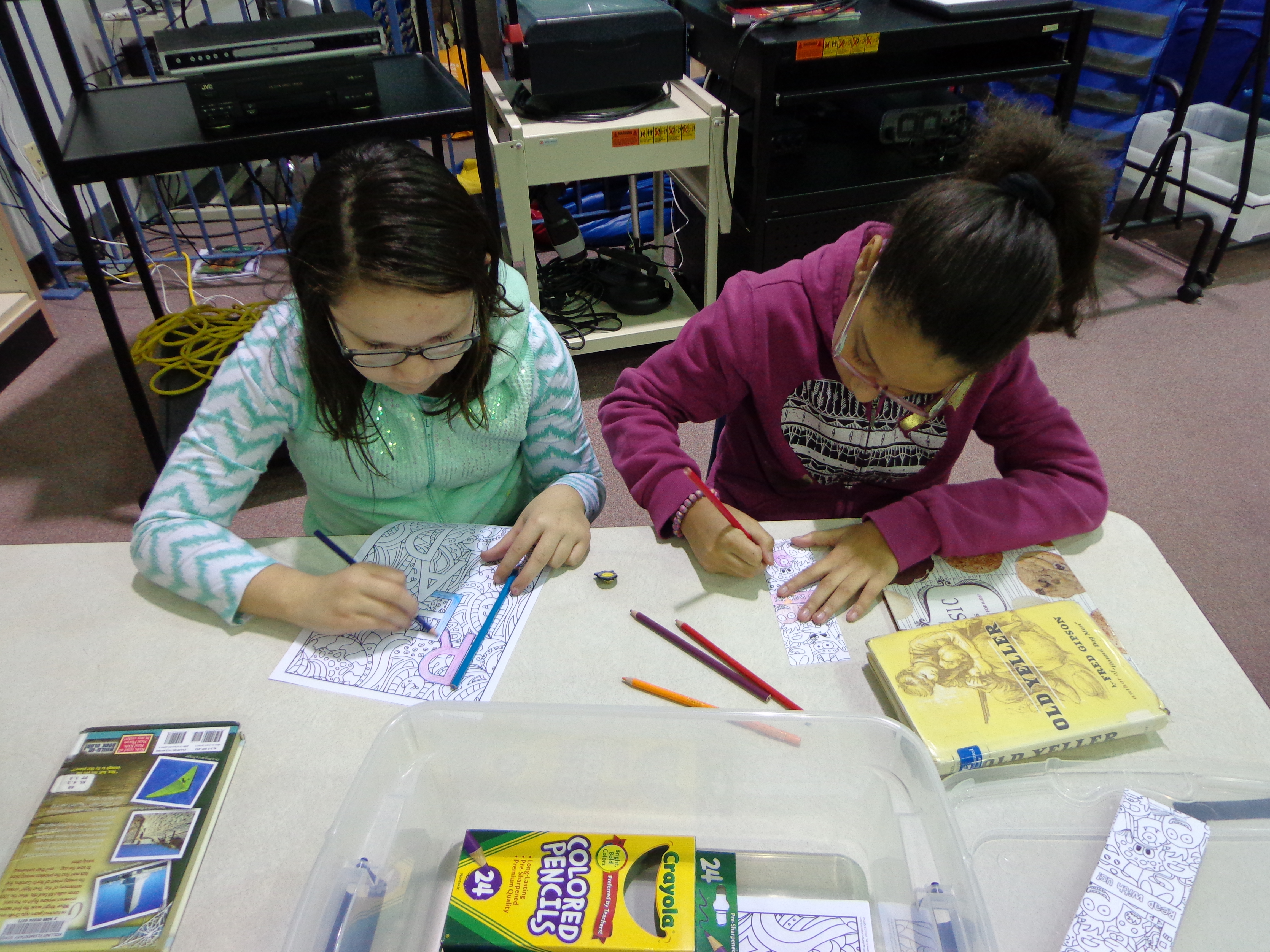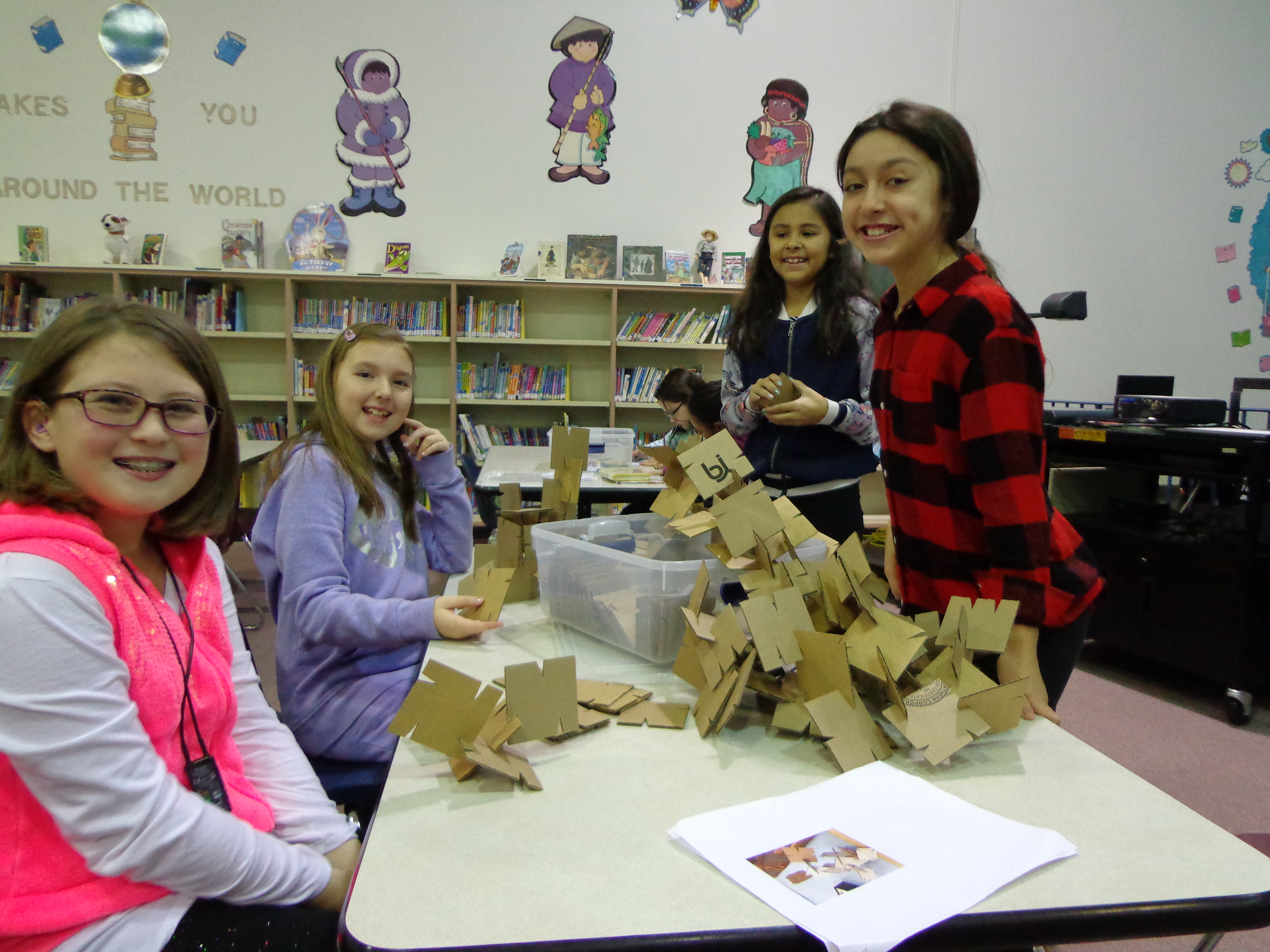 Students enjoying the fourth grade centers in the library.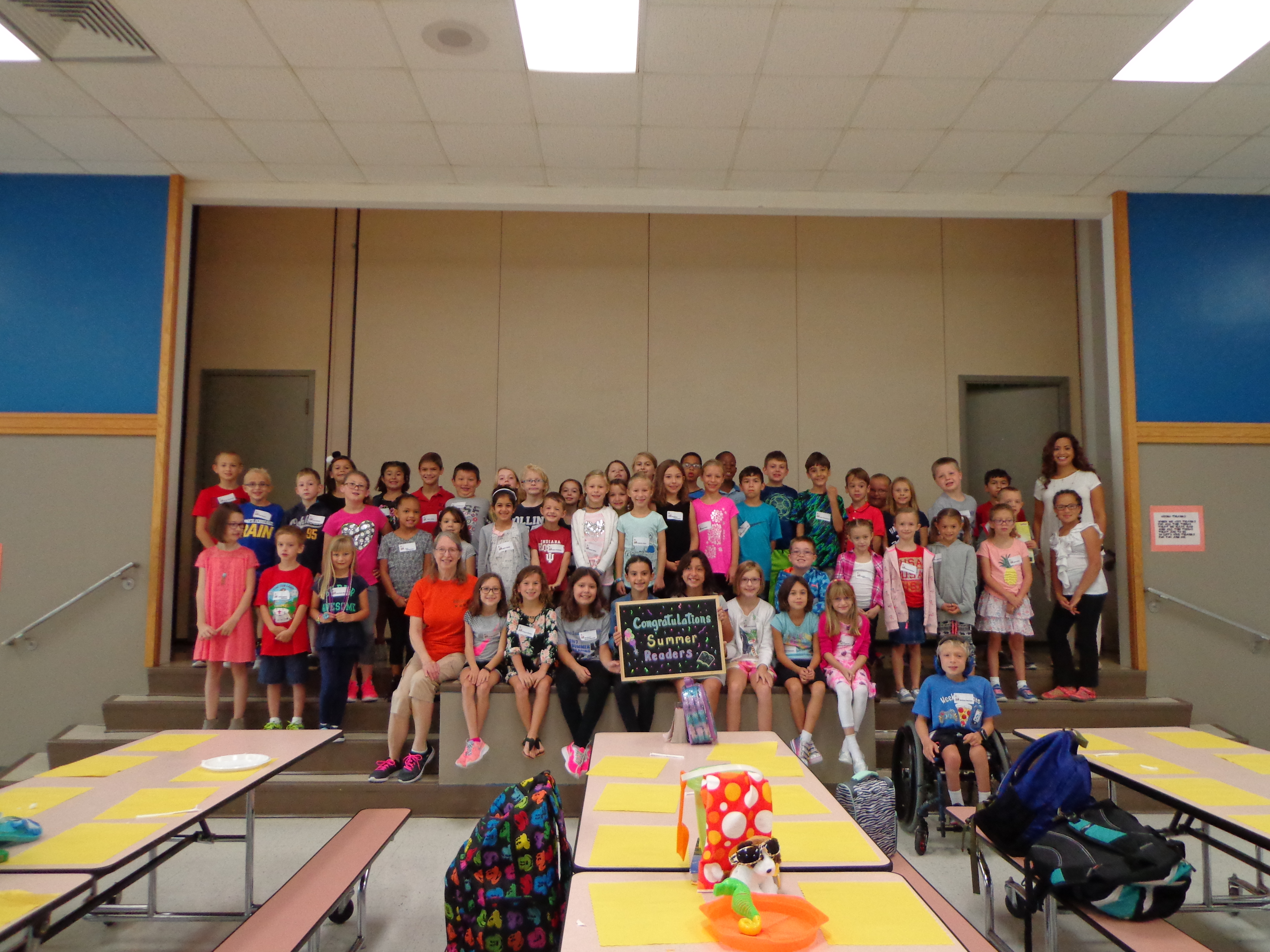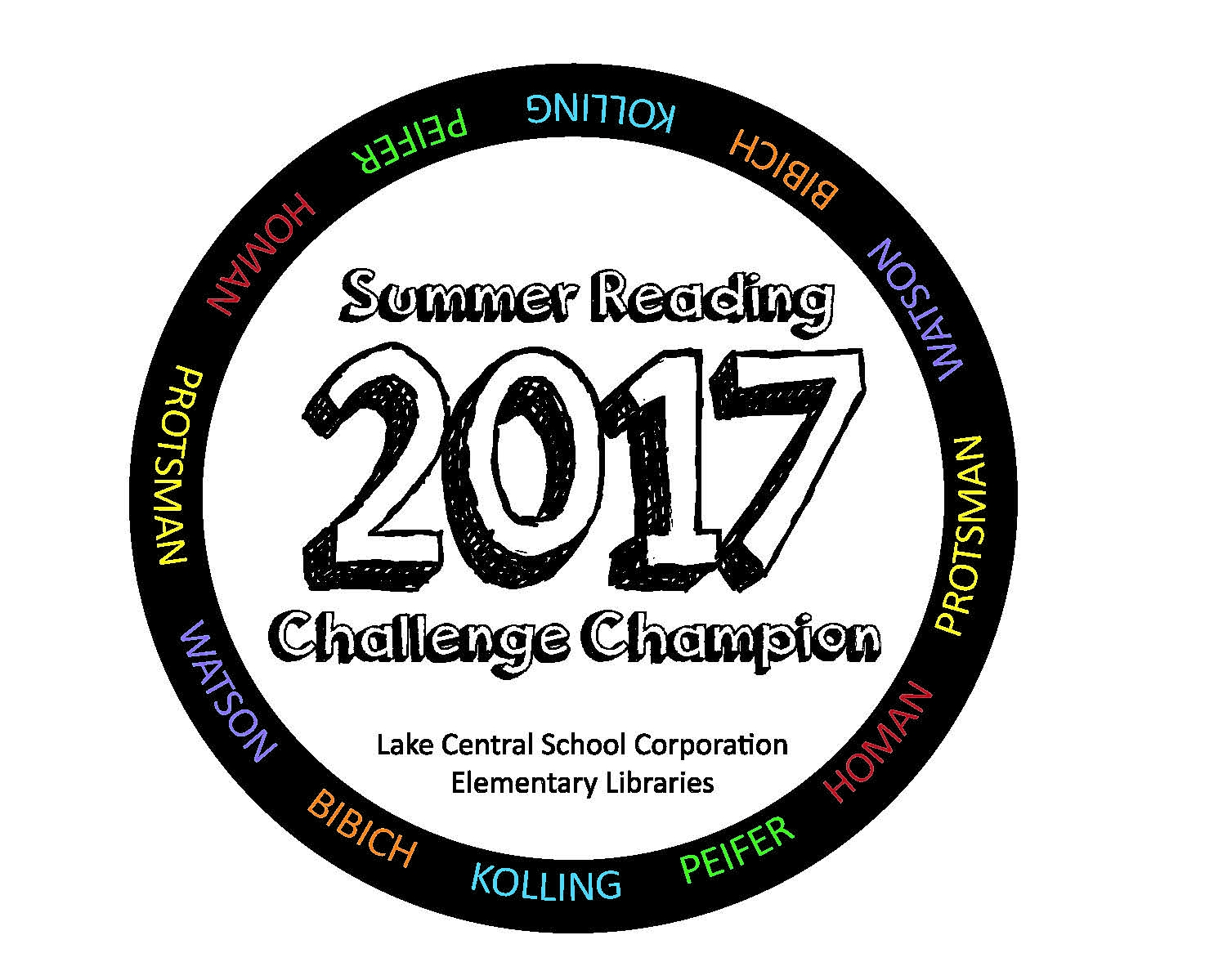 Congratulations to the students who participated in our Summer Reading Challenge.  They enjoyed breakfast with Ms. Cruz, Mrs. Havens, and Mrs. Fertig.  All participants also received a magnet for their family car.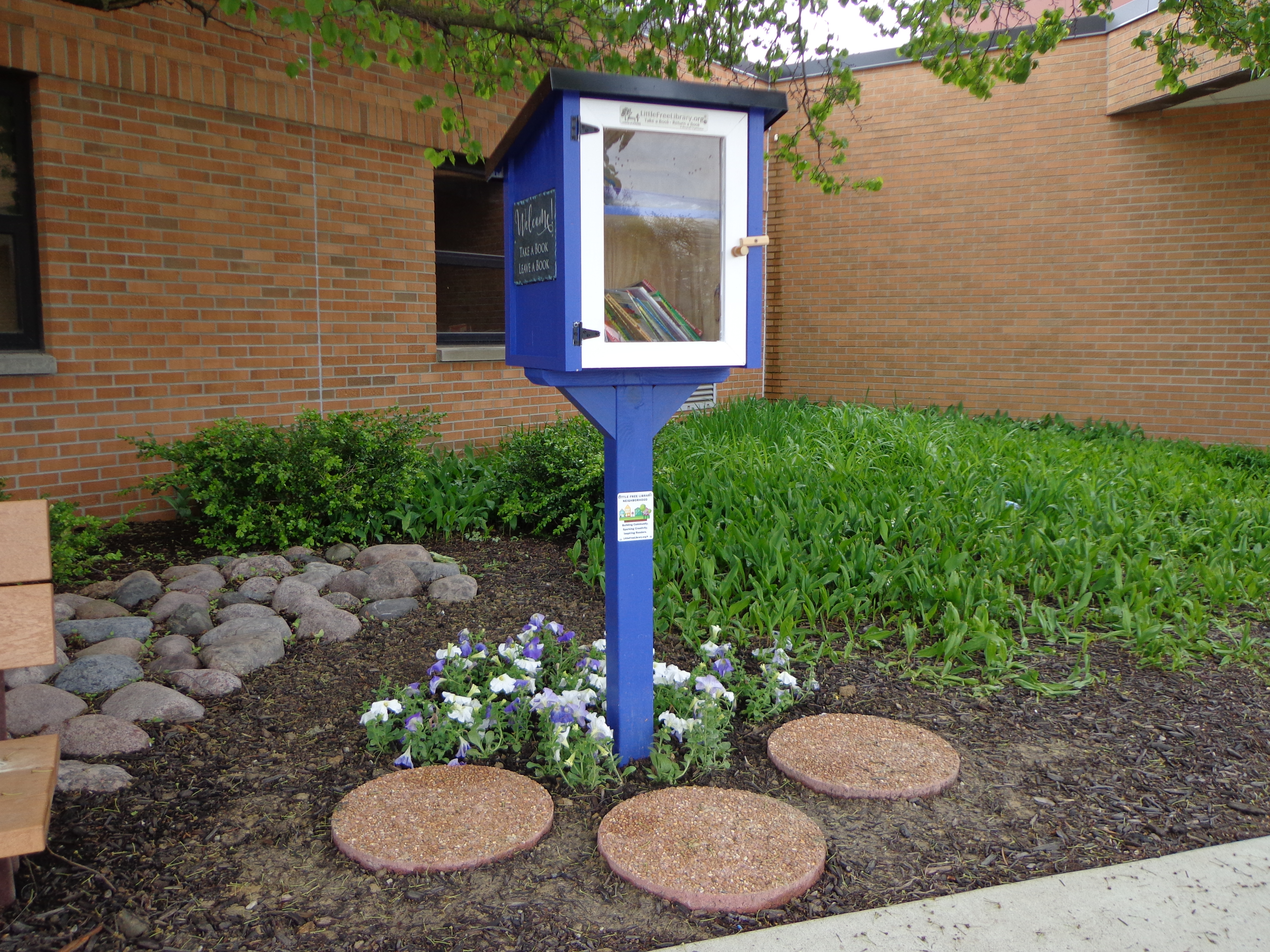 Kolling's Little Free Library!
Generously constructed and donated by Girl Scout Troop 15119
Thank you!
WELCOME TO KOLLING'S LIBRARY
We believe in books and in reading.  Our goal is to instill in children a love for reading and knowledge that will lead to a lifelong love of learning.
Students visit the library once a week with their class to check out books, practice library skills, and listen to a story.  Kindergarteners and first graders check out one book.  Second, third and fourth graders may check out two books.  Books are due back the following week during their class library time.  Books must be returned in order to check out new books.  Overdue notices will be sent home periodically.
Students are responsible for paying for lost or damaged books, if necessary.  If a book becomes damaged, send it to the library for repairs; please do not mend books at home.  Have your child put their library books in a plastic bag before putting them in their book bags.
Students are expected to be respectful and courteous to one another and to adults.  The library is designed for the children to find and read books, or use a computer.
Please feel free to contact the library at any time.
Birthday Book Club
Celebrate your child's birthday with a donation of a new, hardcover book to the library.  A special nameplate will be placed in the front of the book with your child's name and birthday.  Your child will present the book to the library during his/her weekly library class and be the first to check out this special book.  This is a great way to celebrate a birthday, encourage reading, and add your child's favorite book to our library.
This program is completely voluntary.
A big thank you to all our Birthday Book Club participants for 2016-17:
Madeline, Abbey, Landon and Mrs. Stevens.

Accelerated Reader
We are excited about the Accelerated Reader Program at Kolling that is available to students in 1st through 4th grade.  It is easy to use.  The student selects a book (in the library the books are marked with a blue label). After reading the book, the student may take a quiz in the library or their classroom that assesses their reading comprehension.  Each book has an assigned reading level and point value.  The student receives points based on the number of questions that they answer correctly.  Each nine weeks the student can redeem their points for prizes.
The Parent's Guide to Accelerated Reader
The Parent's Guide to AR BookFinder
If parents want to help their children choose books, or if they want to help their kids learn how to choose the right books for themselves—AR BookFinder™ is the answer. With a few clicks of a mouse, parents and children can search for titles at the appropriate level, so they will find books that are both interesting and enjoyable.
• A Parent's Guide to AR BookFinder
• A Parent's Guide to AR BookFinder – Spanish Version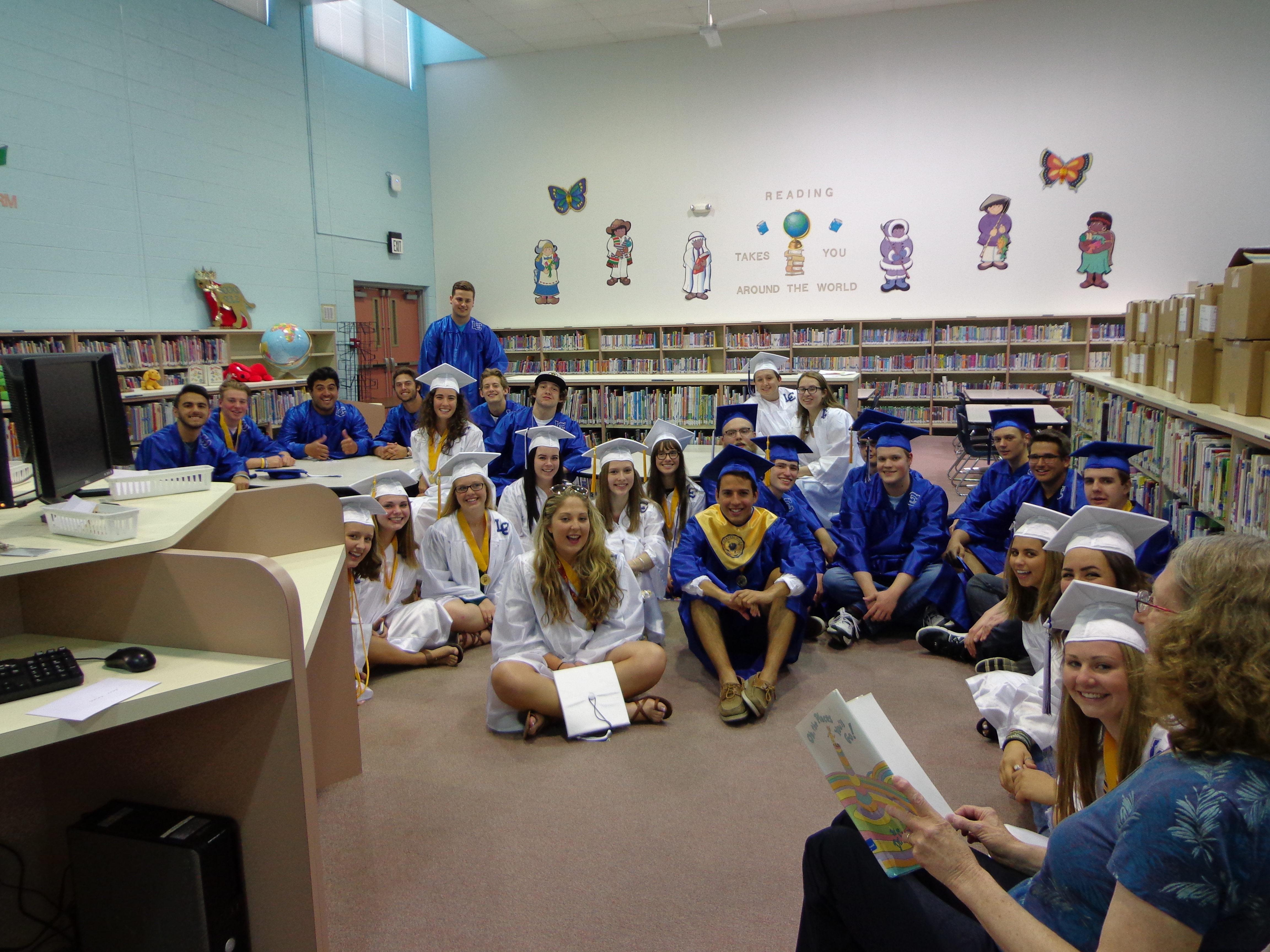 Mrs. Fertig reads Oh the Places You'll Go! one last time to Lake Central graduating seniors.